Our story consists of four parts. This is the last part: From the idea to the product – teamwork
by Christian Kulas
THE BEGINNING OF WOOCYCLE
Immediately after I read the keynote, I told my long-time friends about the idea, whom I had worked with on many projects before. Of course, they were convinced right away! This can be the solution to stop thieves or at least make it much more difficult for them.
In order to develop a functional and cool product, we got together as a team. We: Anna, Hannah and I are the founders of Woocycle and with our skills and professional experiences we cover all important business areas. Above all we share a passion for cycling and theft protection. The work could start.
FIRST PROTOTYPES
We started trying out initial ideas for the design and different positions on the bike. With 3D printing, we made countless prototypes at home. Many designs looked cool on the computer, but not in print. The holder shouldn't look bulky, it should follow the contours of the bike and AirTags and, above all, be stable. Nobody should be able to tear it off easily.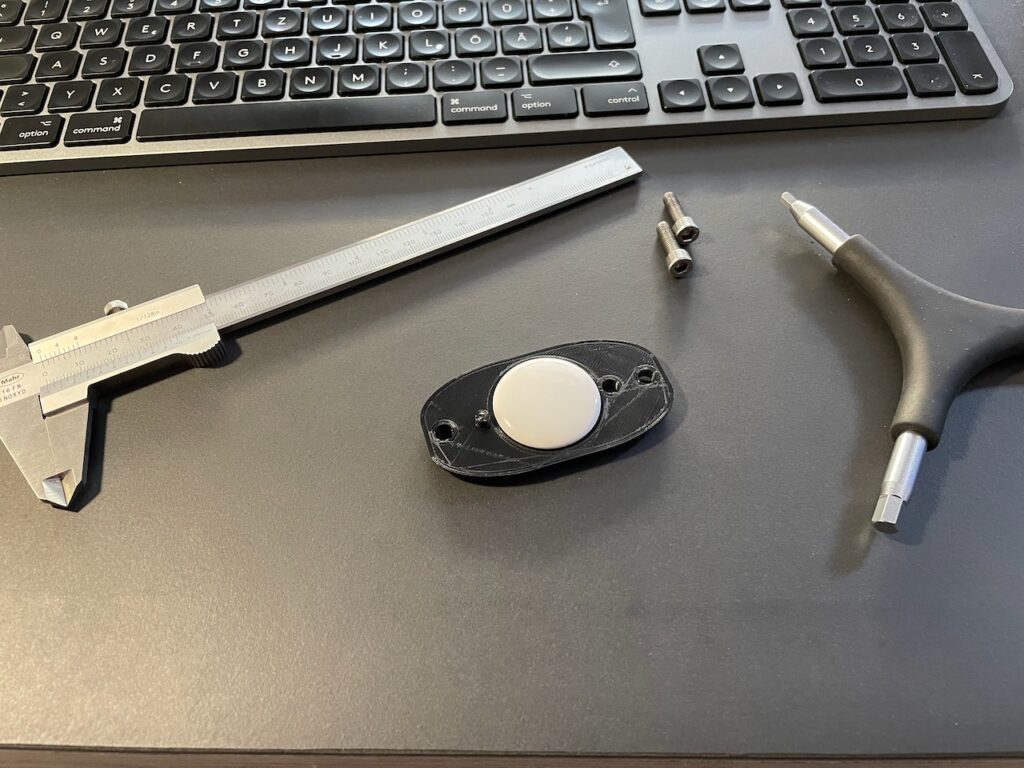 3D prints as a finished product were ruled out very quickly for us. They are extremely fragile, not made for outdoor use, lose their color over time and become brittle. They are just intended for testing for quick prototyping. It was clear: we need professional injection molding made from extremely stable material that also feels good in the hand.
Another important aspect of the development was that you can mount a bottle holder over it, in a manner of stealth mode. The recesses were chosen so that the bottle cages simply slide in at best.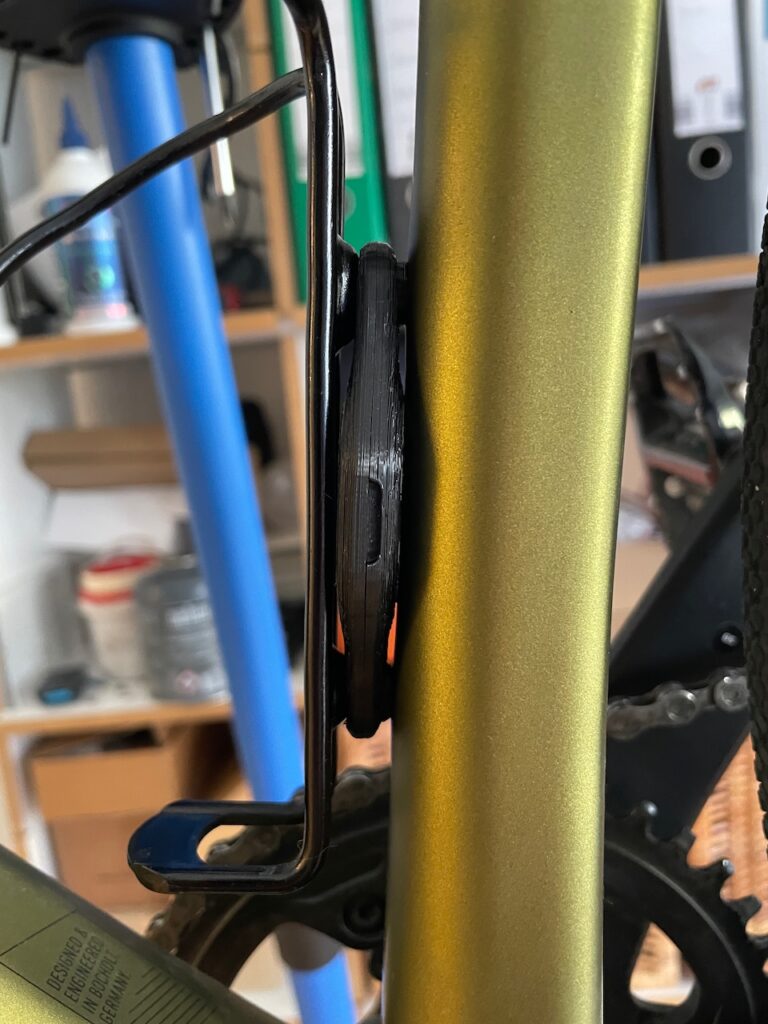 Last but not least, removing the holders should be made as difficult as possible. For this reason we decided to use security screws. This cannot be loosened with a normal Allen key or a screwdriver. They can be opened with the right key, just like locks.
THEY ARE HERE!
After many ideas, tests, revisions and countless hours, months later we finally had the optimal solution: The final WOO holder was born.
For the production we looked for an expert precision manufacturer for plastic parts and found one Denmark. We see them as a partner and their many years of experience have been heavily incorporated into the final material specifications. Glass fiber reinforced polycarbonate, virtually unbreakable.
After the GO for production, we couldn't wait to finally hold the result of our months of work in our hands. The weeks of waiting felt like years. Now they are finally here! And we love it 🙂 – We particularly like the perfect fit, the smooth surface and the beautiful texture that is created by the color absorption of the material in the glass fiber version.
What do you think about it?