Insert an Apple AirTag™ to locate your bike wherever you are - anytime, no worries, no extra costs.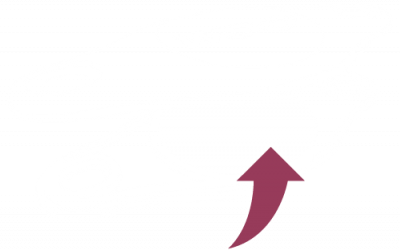 The holder is made of polycarbonate and glass fibers. Therefore it is weather resistant, UV protected, extremely strong and durable.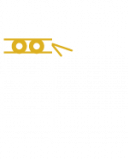 Safety screws hinder unwanted removal of the WOO. They are also made of stainless steel.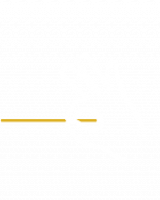 Small, thin and lightweight: engineered with precision, WOO provides the perfect socket for the Apple AirTag to hide inside - no shaking, no rattling.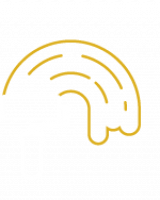 Choose a WOO to match the color of your bike – or even as a color accent on your frame.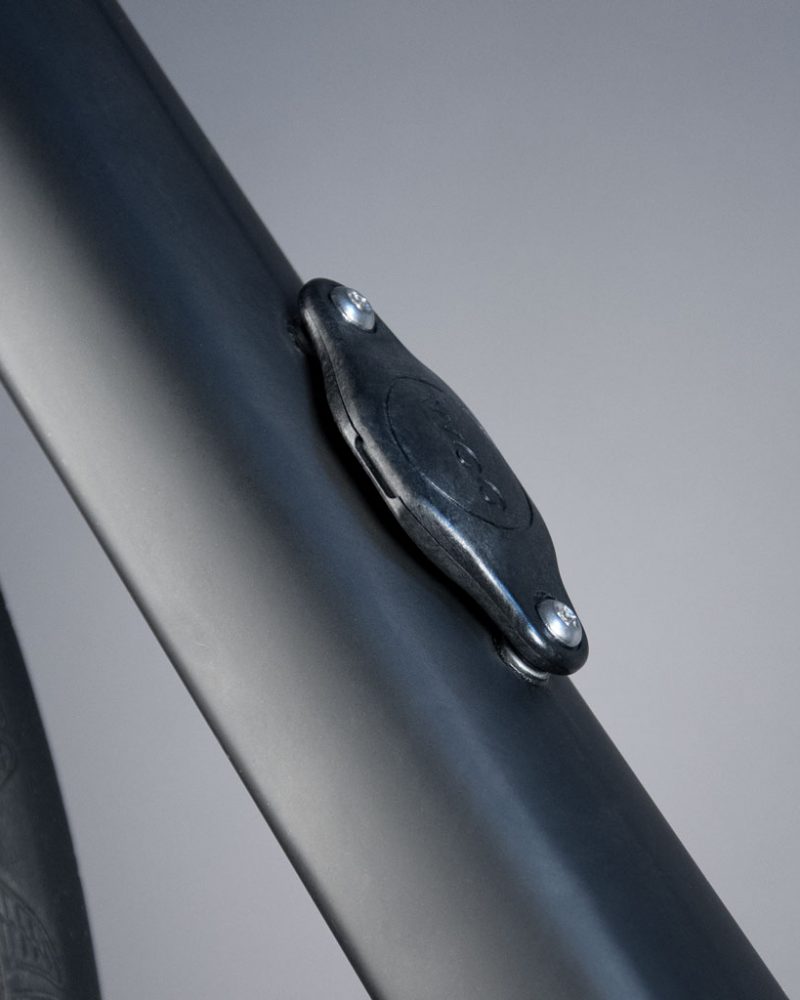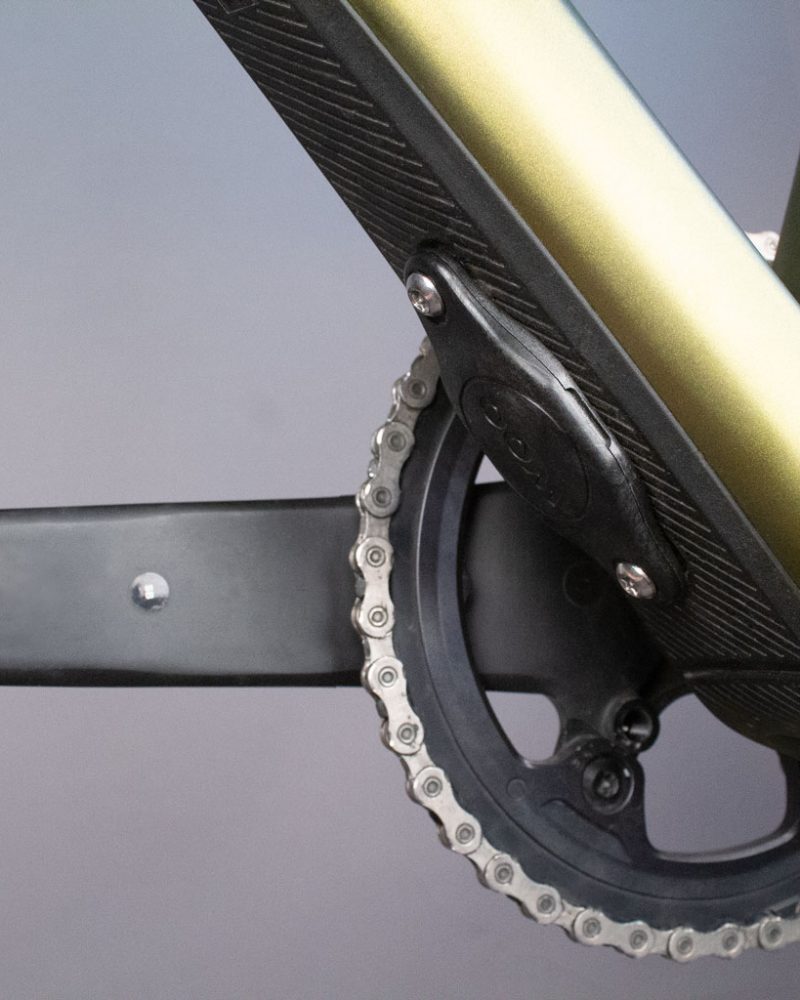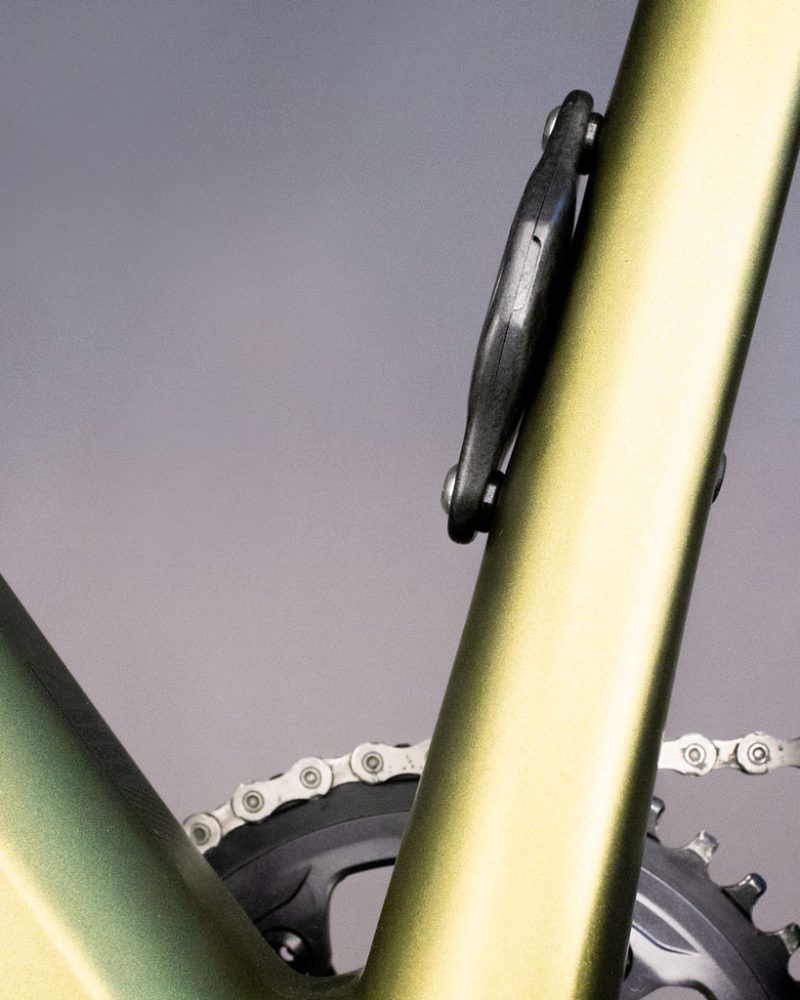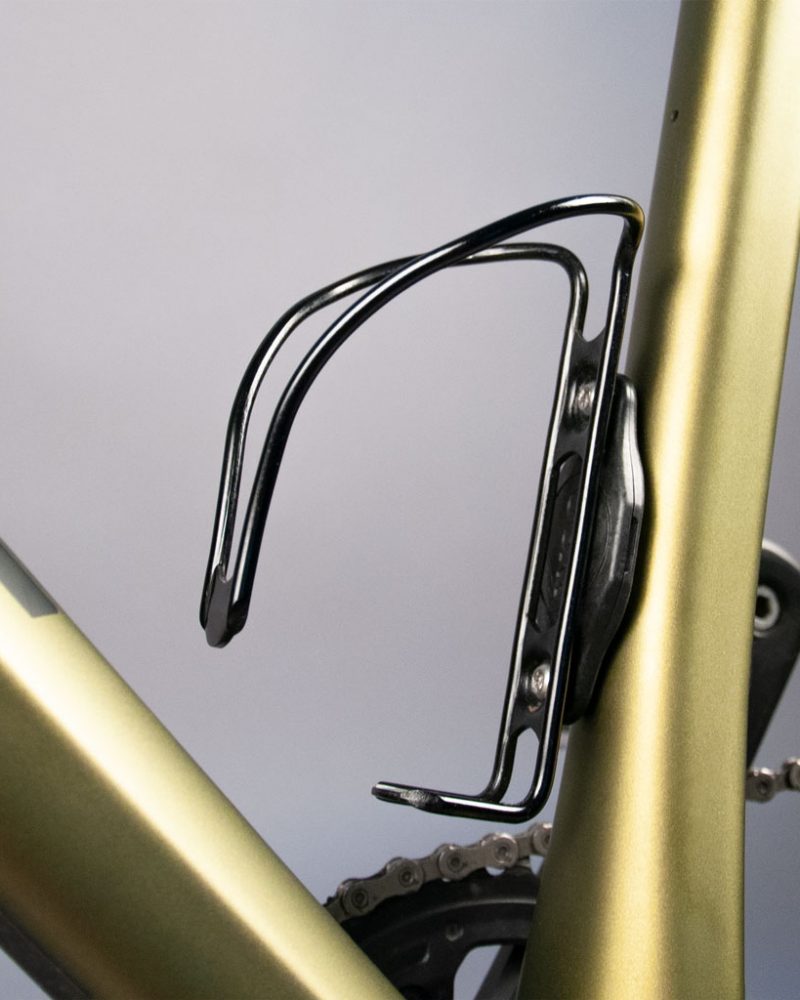 Fits all standard bike frames with threaded bottle holes. A bottle cage can be mounted over it.
Entweder passend zum Rad oder als bewusster Akzent auf dem Rahmen. "It all started after i got my bike stolen last year. Memories, Time spent, love – it was all gone.
I said to myself: This has to end.
"
Material

Polycarbonate, ABS, glass fibers,

UV-protected

Dimensions

80,5mm x 36mm x 6 – 10mm

Weight

11g for WOO holder

5g for the stainless steel screws

CONTENT

1 WOO holder,
2 stainless steel anti-theft screws with key wrench,
2 spacer sleeves (optional use for bottle cage),
Apple AirTag™ not included

Why use WOO VS
GPS tracker?
We believe that you get the best solution to track your bike with an AirTag combined with our holder. It's easy, affordable and so convenient in comparison to a GPS tracker. Find more information about AirTags in our blog.
| | WOO + AirTag | GPS tracker |
| --- | --- | --- |
| Initial costs | $19.90 + AirTag | $100-$200 |
| Yearly costs | 50c for battery | $40-$60 for contract |
| Battery life | 1 year | Days to weeks |
| Weight | 11g + 11g | 100g |
| Precision tracking (outside) | Up to 10cm | 10-100m |
| Precision tracking (inside) | Up to 10cm | Not possible |
| Tracking worldwide | Yes | No |
| Separate app necessary | No | Yes |
Super idea! Great price performance. Everyone who loves their bike should use one.
Very nice and valuable AirTag holder. Much better than the usual 3D printing alternatives. Is definitely worth the money. Clear thumbs up from me 👍😀
Very satisfied with the product. Packaging is excellent, giving a premium feel. You are getting the details right!
Nearly everyone knows the feeling of getting a beloved bicycle stolen. We are no different – and that's how it all started. Read our story in four parts: Our Story – How it all began – Part 1 / 4